Eric Jan Sluijter to deliver three public lectures at the Harvard Art Museums, February/March 2019
 
In collaboration with the Department of History of Art and Architecture at Harvard, the Harvard Art Museums present Art and Competition in the Dutch Golden Age, a three-part lecture series delivered by Eric Jan Sluijter, professor emeritus at the University of Amsterdam and the 2019 Erasmus Lecturer at Harvard University.
The Erasmus Lectureship on the History and the Civilization of the Netherlands and Flanders invites lecturers to spend a semester in any department of the Faculty of Arts and Sciences at Harvard University. The lectureship was endowed in 1967 by donations from individuals and businesses in the Netherlands and from Dutch expatriates in the United States. In 1994, the endowment was enlarged by a donation from the Government of Flanders.
 
Erasmus Lectures on the History and Civilization of the Netherlands and Flanders: Art and Competition in the Dutch Golden Age
Eric Jan Sluijter, Professor Emeritus, University of Amsterdam, and Erasmus Lecturer, Harvard University
Harvard Art Museums
32 Quincy Street, Cambridge, MA
(Please enter via the museums via the entrance on Broadway. Doors will open at 3:30 pm)
Part 1: Friday, February 22, 2019 — 4:00 pm:
 
"Here is the stock exchange and the money, and the love of art"—On the Value of History Paintings in Rembrandt's Amsterdam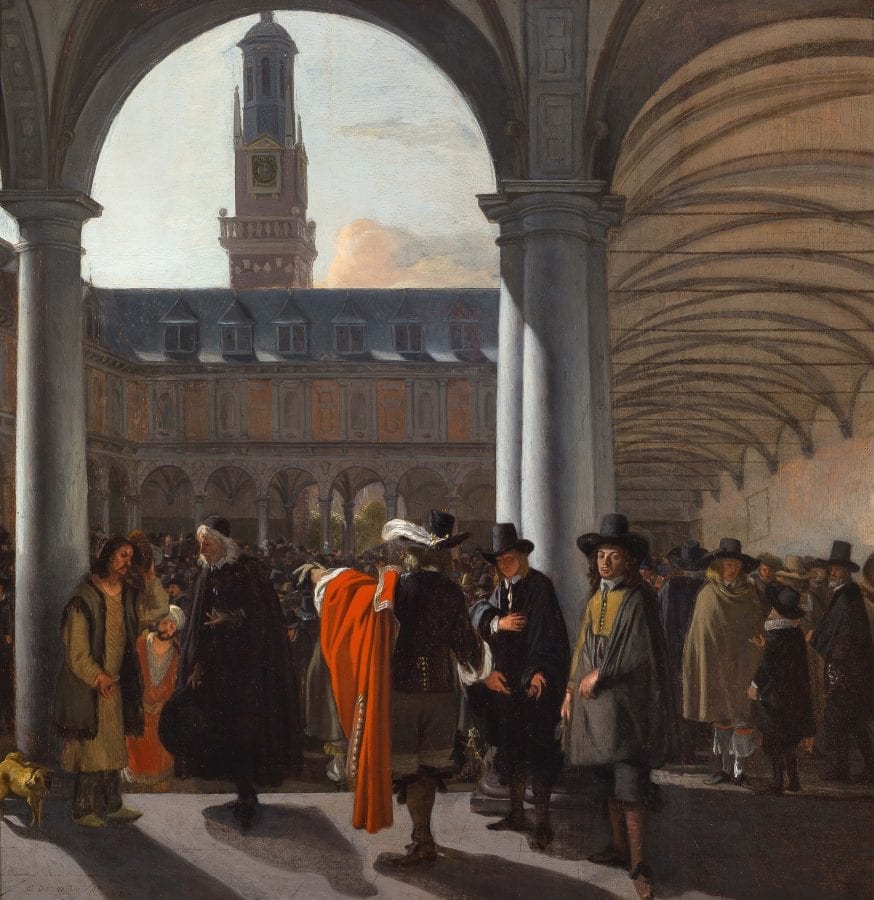 In the 17th century, Amsterdam's booming art market saw explosive growth and diversification in the kinds of paintings that were produced—in terms of subject matter, format, style, and technique—and in the ways these works were marketed. Artists' reputations and the prices each could ask also began to diverge dramatically. This lecture will focus on Rembrandt, who occupied an exceptional place among his peers in Amsterdam's art scene. Eric Jan Sluijter will demonstrate how, in this environment, Rembrandt and his fellow history painters (who produced depictions of biblical, mythological, and other historical and literary scenes) acquired fame and handled the financial value of their work.
Part 2: Friday, March 1, 2019 ­— 4:00 pm:
 
Artistic Competition and Creative Imitation: Gerard ter Borch, Frans van Mieris, Jan Steen, Gerrit Dou, Gabriel Metsu, and Johannes Vermeer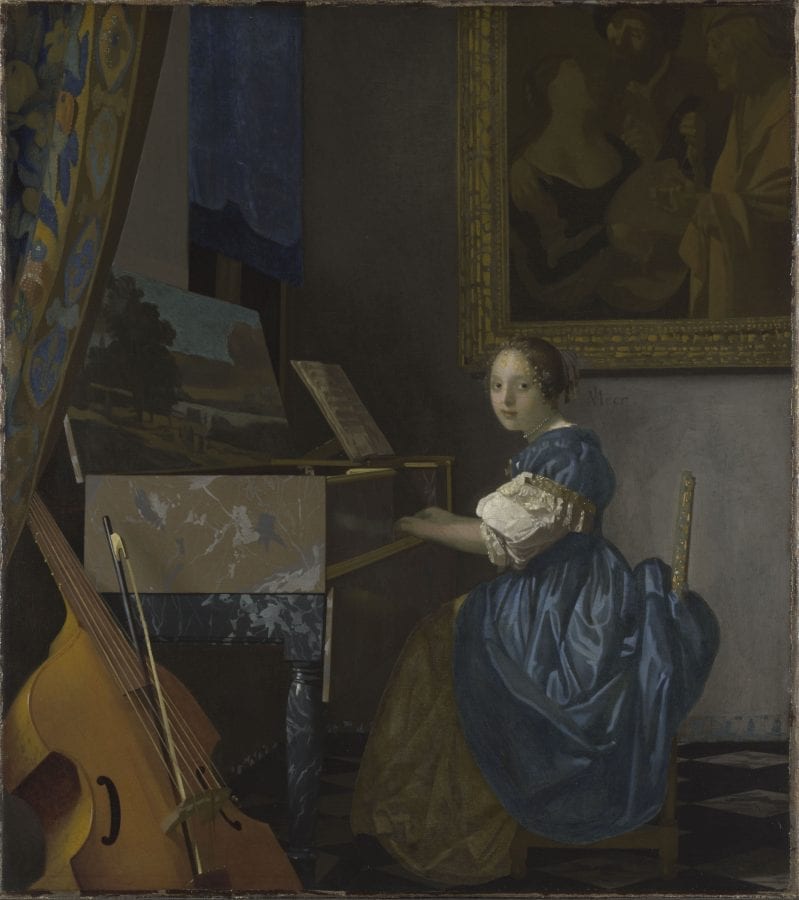 Beginning in about the mid-17th century, the most ambitious and talented Dutch painters turned to depicting scenes of beautifully dressed young women and men in luxurious interiors. These works share striking similarities in subject matter and composition, which suggests that these artists knew each other's work well. Eric Jan Sluijter's lecture will demonstrate that these painters, with a small group of discerning connoisseurs in mind, achieved their breathtaking level of quality by keeping a close eye on each other's innovations and by competing with one another through creative imitation.
Part 3: Friday, March 8, 2019 — 4:00 pm:
 
Rivals in Rendering Horror: Rembrandt, Rubens, and Tragedy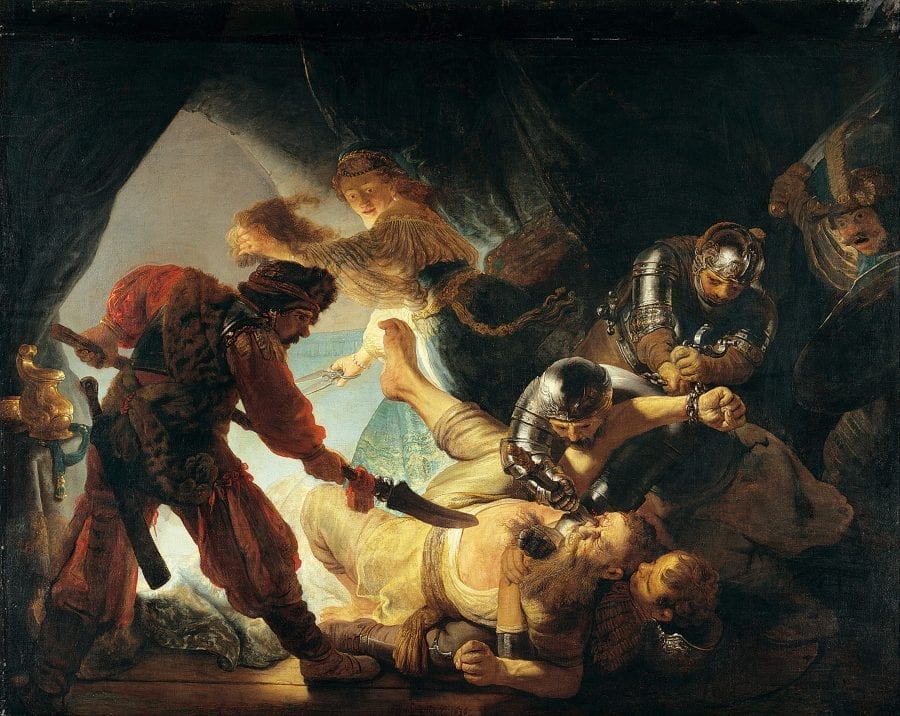 In several spectacular paintings of the 1630s, Rembrandt strove to surpass Peter Paul Rubens in the rendering of violence and horror. His efforts reached a peak with his monumental Blinding of Samson (1636). He painted this work in artistic rivalry with Rubens's Prometheus Bound (1618), while also drawing upon works by Caravaggio and Jusepe de Ribera that were then in the possession of Amsterdam collectors. Eric Jan Sluijter's lecture will examine the important role of artistic competition, and will consider both Rembrandt's and Rubens's rivalry with the Senecan tragedies that were performed on the stages of Amsterdam and Antwerp, particularly in their depiction of terrifying occurrences, violent passions, and gruesome deeds.