With Lars Eidinger and Stefan Marx
In the Golden Age of the Netherlands, painting saw a great upswing in view of the country's strong economic development. Particularly popular were the elegant, atmospheric interiors and familiar scenes, along with exaggerated, ironical depictions of the peasant milieu and the excessive pleasure activities of simple people. Based on the Kunsthalle's high-quality holdings, some 150 works illustrate this multifaceted chapter of European history
The exhibition includes works by Stefan Marx and Lars Eidinger. The two contemporary artists reflect on the themes and motifs in Old Master paintings and place them in a broad context and thereby remove traditional boundaries. This juxtaposition, although unusual at first , is aimed to create an exciting dialogue and new perspectives.
The exhibition is curated by Sandra Pisot.
For more information, please click here.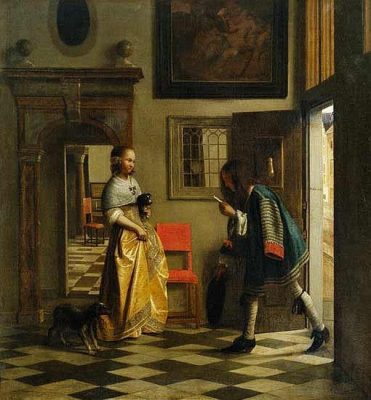 [Text via codart.nl]