The exhibition introduces the abundant fifteenth to seventeenth-century Flemish art collection of The Phoebus Foundation, and provides an overview of the versatility of the Belgian art culture of the time. The display juxtaposes the long tradition of religious art and portraits reflecting the importance and rising self-awareness of the individual with moralizing satire and political comments. The richness and curiosity of the era is reflected in the art cabinet, and new discoveries and the spreading of knowledge are the goals of the print cabinet.
The display includes portrayals of the cultural and political elite of the time, as well as of the famous court jester Elisabeth, and valuable masterpieces by outstanding artists, including Hans Memling, Catharina van Hemessen, Frans Floris, Peter Paul Rubens and Anthony van Dyck.
The fifteenth to seventeenth centuries formed a period of economic and cultural prosperity in Flanders (nowadays the northern part of Belgium), well exemplified by the preserved artistic heritage. The mission of the privately owned The Phoebus Foundation is to preserve that heritage and introduce it to wider audiences around the globe.
Curator: Dr. Katharina Van Cauteren (The Phoebus Foundation)
Co-curator: Greta Koppel (Art Museum of Estonia)Coordinator: Niels Schalley (The Phoebus Foundation)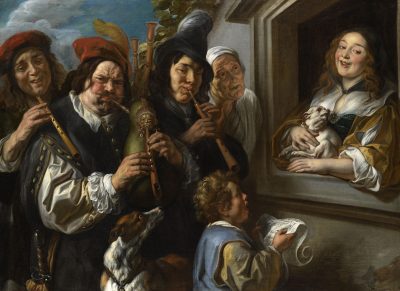 [text via codart.nl]