Inspired by the Warwickshire gallery's own striking portrait of Sir Thomas Knyvett (ca. 1569), this is the world's first exhibition devoted to an important, talented – but almost completely forgotten – painter at the court of Elizabeth I. Although the artist's name has been lost, his recognizable approach to capturing a sitter's likeness inspired the renowned art historian, Sir Roy Strong, to coin the moniker the 'Master of the Countess of Warwick' – after the portrait of Anne Russell, Countess of Warwick (ca. 1569) at Woburn Abbey, Bedfordshire.
Whilst it still cannot be proved 100%, Arnold Derickson is the most probable candidate for the Master of the Countess of Warwick, who was highly active in the years 1567-9, and whose work shows the influence of Netherlandish artist Hans Eworth (Hans Ewouts), whom he had served in 1549 in Southwark. A further remarkable aspect of this enigmatic painter was his great popularity, with the Master of the Countess of Warwick completing far more portrait commissions than Eworth in the later 1560s.
In this exhibition the visitor will embark upon a fascinating art historical detective journey, exploring the migration of artists across Europe – and the links between the Low Countries and Britain – along with the connections between miniatures and large-scale portraiture during the sixteenth century. It focuses closely on the production of art in London during the 1560s, a little-studied period in British art history, when the Elizabethan reign was still in its infancy and many of its key players were on the ascent.
The exhibition features loans from public and private collections from across the UK and Ireland, many of which are rarely seen in public, including the exceptional portrait of Anne Russell, Countess of Warwick. A unique aspect will be the opportunity to study works attributed to the Master of the Countess of Warwick side-by-side, enabling visitors to actively engage with the questions, problems, approaches and tools that are used by art historians.
Tudor Mystery: A Master Painter Revealed has been curated by Dr. Amy Orrock, Senior Curator at Compton Verney.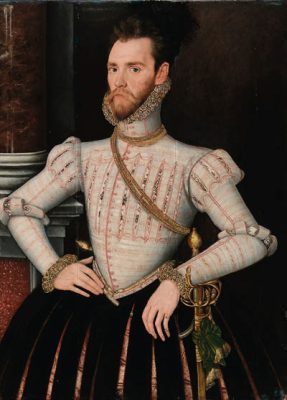 [text via codart.nl]