For the first time in the exhibition practice of Russia, 78 paintings are shown together in one museum gallery. The exhibition brings together the best examples of Dutch 'Golden Age' from a wide region. Paintings from eleven regional museum and four private collections are included from Moscow and the Moscow region, to Ryazan, Kursk, Kazan, Ulyanovsk, Nizhny Novgorod and Krasnodar.
Gathered in a single exposition space of the Serpukhov Historical and Art Museum, they serve as a specific visual illustration of the various stages of the development of Dutch painting of the seventeenth century, as well as the uniqueness of the main genres, the system of which was also developed and defined by Dutch masters in many cases. It is the genre typology – various images of the national and Italianate landscape, everyday scenes, portrait, still life – that will become the semantic axis of the exhibition, which the exposition space obeys. A separate hall will be dedicated to the masters of the "historical" genre of the Rembrandt school. Here the central place is occupied by the works of artists who worked in the studio of the Great master of the "golden" age of Dutch painting, as well as paintings by his teachers and predecessors (Jan Simonsz. Pynas, Claes Cornelisz. Moeyaert, Nicolaus Knupfer, Isaac de Jouderville, Salomon Koninck, Jan Victors, Abraham van Dyck, Nicolaes Maes).
During the preparation of this exhibition, paintings stored in various museums and private collectors were carefully and comprehensively studied. Some of them have received new attributions.
The exhibition is curated by Prof. Dr. Vadim A. Sadkov, Head of the Old Masters Department and Curator of Dutch and Flemish Paintings at the Pushkin Museum in Moscow.
See for more information the official Serpukhov website (in Russian) or visit a machine-translated English version of the website.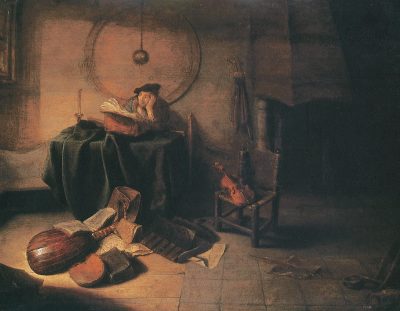 [text via codart.nl]