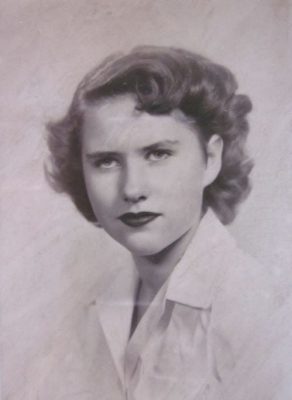 Jane Hutchison received her MA in Art History from Oberlin College in 1958 under Wolfgang Stechow and her PhD from the University of Wisconsin–Madison in 1964 under James S. Watrous, with a dissertation on the Hausbuchmeister. While completing her PhD, she was Fulbright Fellow to the Netherlands, working with J.G. van Gelder at the Rijksuniversiteit in Utrecht and K.G. Boon at the Rijksprentenkabinet in Amsterdam. She was an expert in German, Dutch, and Flemish painting and graphic arts of the 15th–17th centuries, and specialized in the work of Albrecht Dürer and Martin Schongauer. Upon completion of her degree, Jane joined the faculty of the University of Wisconsin where she was a beloved professor to generations of undergraduate and graduate students from 1964 until her retirement in 2012.
Jane published eight books during her career, including authoring two volumes of the Illustrated Bartsch series (Early German Artists: Martin Schongauer, Ludwig Schongauer, and Copyists (Vol. 8, part I); and Early German Artists: Wenzel von Olmütz, Mair von Landshut and Monogrammists (Vol. 9, part II), and editing and co-editing two further volumes. She is most known for her Albrecht Dürer: A Biography (Princeton, 1990), which was translated into German and Japanese. Jane also contributed to exhibition catalogues for the Cincinnati Art Museum, the Rijksmuseum, and the Elvehjem Museum of Art at the University of Wisconsin, and published widely on Albrecht Dürer and Martin Schongauer.
Jane was an energetic breaker of glass ceilings. In her early career, Jane was often the only woman in the room, from smoky art history department meetings to the UW University Club, where she had to fight to become a member. When I was a graduate student of Jane's, she often took me there for lunch and recounted how she had to claw her way into membership, yet later rose to be the club's president. She had an important role in developing many art historians' careers, including supervising 11 dissertations and 17 masters theses, as well as serving as an outside and sometimes anonymous reviewer for publications, tenure cases, and fellowships (most notably Fulbright and the National Endowment for the Humanities). She was an early member of HNA, serving as treasurer from 1995–99, and held various offices and board positions for the Midwest Art History Society, Sixteenth Century Studies Society, and Sixteenth Century Journal.  She was elected to the Print Council of America in 1993, and was proud to be one of the first three academics ever to be voted to membership of this organization.
With her long tenure—nearly 50 years—as faculty at the University of Wisconsin, she impacted numerous students, many of whom still remember her dry wit and entertaining lecture style.  With countless slides, Jane would describe each intricate iconographical detail of an early Netherlandish altarpiece, notoriously spending weeks of the introductory European survey on just the Ghent Altarpiece. As her voice reached a quiet, steady rhythm in the dark lecture hall, she would all of a sudden call out a particularly amusing detail, jarring awake the hapless undergraduate. I will forever refer to the horse on the left wing of Ruben's Raising of the Cross as a Hollywood starlet, as Jane did—even now I can imagine the horse slowly fluttering its eyelashes and tossing back its curled mane. When I recall the details of Pieter Bruegel's Netherlandish Proverbs, I hear each proverb in Jane's voice and cadence, and my students' enjoyment of the painting is due to her influence.
When she retired in 2012, Jane moved to Chevy Chase, MD, to live near family.  She brought her entire art historical library with her, continuing to actively pursue scholarship in her retirement, while enjoying the cultural offerings of Washington, DC. When I last met with Jane, in 2013, we had an hours-long luncheon at her apartment. She had just seen the Book of Mormon on stage and was still laughing about the performance weeks later. Her joy in excavating humor from both the likely and unlikely candidates of Netherlandish art will continue on in all who have ever heard her lecture or worked alongside her.
Marsely Kehoe
Hope College