This exhibition, comprising twenty-five paintings, is drawn from the holdings of two private collections, the Syracuse University Art Gallery, and the following regional institutions: the Herbert F. Johnson Museum at Cornell University (Ithaca, NY), the Clark Art Institute (Williamstown, MA), The Frances Lehman Loeb Art Center at Vassar College (Poughkeepsie, NY), the Memorial Art Gallery of the University of Rochester (Rochester, NY), the Lorenzo State Historic Site (Cazenovia, NY), and The Regina Quick Center for the Arts at St. Bonaventure University (Allegany, NY).  Collectively, these paintings pay testimony to the rich holdings of Dutch art (and European art in general) at institutions and in private collections, all within a few hours' drive from Syracuse in Upstate New York.
The exhibition includes pictures by a wide range of Dutch artists, among them, Gerrit Dou, Nicolaes Maes, Domenicus van Tol, Arent de Gelder, Pieter Post, Rachel Ruysch, and Jan van de Cappelle. While some of the works on view will be familiar to specialists, others, including Ferdinand Bol's oil sketch for one of his paintings for the Amsterdam Town Hall, have rarely, if ever, been placed on public display.
This exhibit is curated by Dr. Wayne Franits of Syracuse University.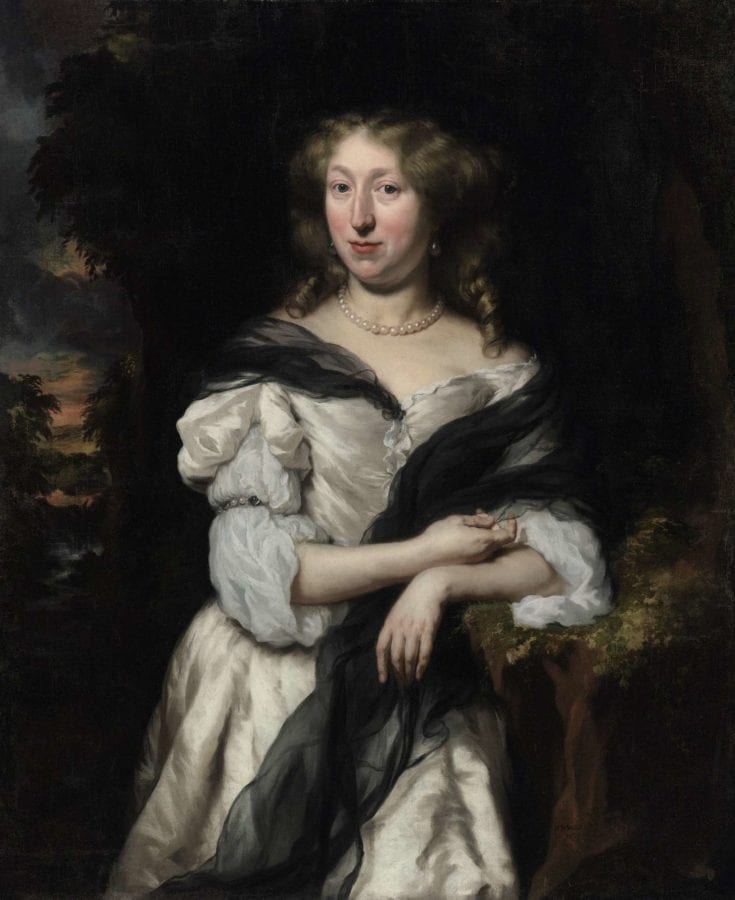 Nicolaes Maes (1634-1693), Portrait of a Woman, ca. 1686, private collection
[Text from codart.nl]