Obituary: Adele S. Gilbert (1939-2011)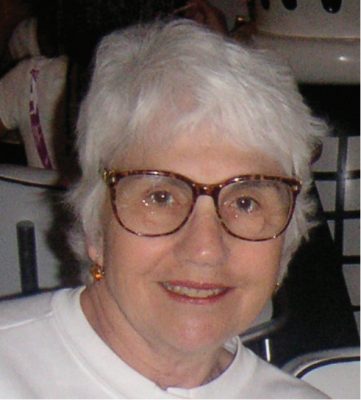 Collector of seventeenth-century Dutch and Flemish paintings, Adele Gilbert passed away on July 9 following a struggle with cancer. With her husband of over fifty years, Dr. Gordon Gilbert, she joined the Historians of Netherlandish Art at its founding. They began collecting Dutch and Flemish seventeenth-century paintings after taking a year-long course together in 1975 on her initiative. They usually bought at auction, traveling to New York from their home in St. Petersburg, Florida, to view the Old Master sales. They regularly visited the annual European Fine Art Fair in Maastricht, and also acquired key works from New York dealers, including a very fine Hendrick de Clerck, Mars and Venus, from fellow HNA member and supporter, Jack Kilgore.
Working deliberately, and as a harmonious team, Adele and Gordon patiently built a fine collection of paintings hung densely in their shaded, waterside home. A large Melchior de Hondecoeter canvas of birds in the stairwell is the first painting that greets visitors. The climax is the Hendrick van Vliet, View of the Interior of the Nieuwe Kerk, Delft, from Beneath the Organ Loft at the Western Entrance (1662). Adele and Gordon lent this great work to the Metropolitan Museum of Art, New York, and the National Gallery, London, for Walter Liedtke's extraordinary exhibition, Vermeer and the Delft School in 2001 (cat. no. 84). Adele and Gordon's last addition to the collection is a poignant double portrait of a man and woman by Michiel van Mierevelt, bought at auction in January, 2011. The male sitter holds a tulip bulb in one hand and a single tulip bloom in the other, implying both mutability and resurrection.
Adele studied the field assiduously. She researched possible purchases with great care, an enthusiasm her neurologist husband valued highly, encouraged, and shared. Yet Dutch and Flemish art was but one of her domains. Educated at Simmons College, where she majored in biology, she became a biofeedback therapist, and, at the age of 55, took a Master's degree in Mental Health Counseling. In 1996, she became a volunteer Mental Health Counselor at Gulf Coast Jewish Family Services, giving regular workshops on the treatment of addictive disorders. She also used her professional and personal skills as a facilitator at the South Pinellas County Holocaust Survivor Support Group. A quiet, even rather shy person, Adele was undemonstratively compassionate, and doubtless brought great comfort to many people.
Adele was devoted to her family: her husband, their daughters Benette and Stefanie, their son Benjamin, their six grandchildren, and her brother, William Schwartz. This care extended to those fortunate enough to experience her kindness as a hostess.
A sailboat long remained outside the Gilbert home on Boca Ciega Bay, for she and Gordon enjoyed sailing together in younger days. Perhaps that appreciation of the pleasures – and perils – of the ocean in part prompted Adele's awareness of her affinity with Dutch and Flemish culture. Whether or not this is the case, it is as a contributor to the common enjoyment of Dutch and Flemish paintings through their loans to museums – including the St. Petersburg Museum of Art, where the Gilbert Collection is currently exhibited (see below) – that HNA members have great reason to be grateful to Adele Gilbert.
Ivan Gaskell
Harvard University Art Museums