Obituary: Astrid Tümpel (1944-2017)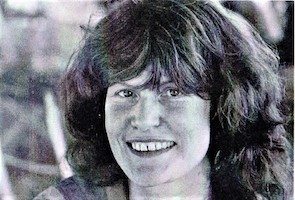 Astrid Tümpel, who passed away in Hamburg on May 24, 2017, was a scholar of Claes Cornelisz. Moeyaert and Pieter Lastman, a collaborator with her husband Christian on Rembrandt, and also an artist and poet. In 1970, she and Christian, who died in 2009 (see Obituary, HNA Newsletter November 2009), published Rembrandt legt die Bibel aus, an exhibition catalogue that examined how close reading guided Rembrandt in his drawings and prints of subjects from the Old and New Testaments (Berlin, SMPK). Her dissertation on Moeyaert (Hamburg, 1973) was published in Oud-Holland (vol. 88, 1974, 1-163; 245-290). As the first monographic treatment of the artist, this is extremely useful in presenting his painted oeuvre, milieu and bibliography.
In 1974, Astrid and Christian wrote The Pre-Rembrandtists (E. B. Crocker Art Gallery, Sacramento). By popularizing the term "Pre-Rembrandtists" to designate the generation of artists born ca. 1580-1595, the Tümpels created a handy reference to a cohort that was associated with Amsterdam and shared concerns of theme and narrative clarity. Of this group, Pieter Lastman is generally regarded as the most accomplished; the others include Jan Tengnagel, Jan and Jacob Pynas, François Venant and Moyses van Uyttenbroeck. The label provided a unity to this group, which hitherto had been considered within the circles of Elsheimer or Rembrandt. It is akin to other terms applied to loose groups of artists, such as the "Dutch Caravaggisti" and "Italianates," to indicate a common style or shared interests. The label also provided subsequent scholars with a point of departure, to consider the distinctions between these artists and their interactions. Several artists, notably Moeyaert, could also be called "Post-Rembrandtists," as they responded to  Rembrandt's innovative paintings of the 1630s. As the Foreword by Wolfgang Stechow noted, the "basic question is not: What did this mean for Rembrandt, but: What does this mean by itself and for us?" This exhibition revealed the quality and breadth of American public and private collections in this material.
Lastman's first one-man show took place at the Rembrandthuis in 1991, with a catalogue authored by Astrid Tümpel and Peter Schatborn, and contributions by Christian Tümpel, Ed de Heer, and Marijke Holtrop: Pieter Lastman: Leermeester van Rembrandt/the man who taught Rembrandt, (Het Rembrandthuis, Amsterdam/Waanders Uitgevers, Zwolle). With 22 paintings and 16 works on paper, the exhibition and catalogue presented the artist in depth, and spurred further research by S.A.C. Dudok van Heel, Martina Sitt, and Christian Tico Seifert, among others.
The collaborative relationship between Astrid and Christian was enduring and fruitful. Astrid contributed chapters on Lastman and on the Hundred Guilder Print to Christian's massive Rembrandt book, which appeared in several editions and languages: Rembrandt (Fonds Mercator, Distributed by Harry N. Abrams, Inc., Antwerp, 1986 and 1993). She presented  those aspects of Lastman's paintings that had particular relevance for Rembrandt, and she analysed the Hundred Guilder Print with scrutiny of both figural organization and narrative.
Astrid and Christian were welcome participants in the June 2009 Rembrandt conference at the International Study Centre of Queen's University, Herstmonceux Castle, East Sussex. Their kindness and generosity were warmly appreciated in the exchange of ideas at this scholarly gathering.
Amy Golahny
Lycoming College