Obituary: Cynthia Lawrence 1946-2006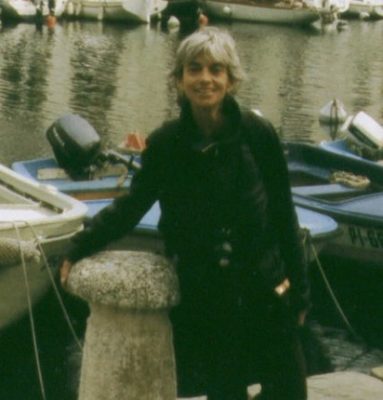 Cynthia Lawrence died on July 26 after a long and heroic struggle against cancer. She endured debilitating health problems with quiet fortitude and refused to allow the disease to limit her activities. She and her husband, David, took every opportunity to travel – returning to favorite cities (Leuven, Antwerp, Amsterdam) and exploring new locales, most recently Kyoto, Beijing and Macao. Nor did she allow her illness to impinge upon her total commitment to pursuing her research and to sharing her ideas with others. Until 2004, Cynthia continued to teach, and she remained an active and productive scholar. Nothing is a greater testimony to Cynthia's commitment and amazing strength and courage than the publication of two major articles this year, one of which appeared posthumously: "Confronting Heresy in Post-Tridentine Antwerp. Coercion and Reconciliation as Opposing Strategies in Rubens' Real Presence of the Holy Sacrament," Netherlands Yearbook for History of Art / Nederlands Kunsthistorisch Jaarboek, vol. 55, 2004 (2006), and "Rubens and De Rincón in Valladolid: A Reconsideration of Rubens's First Spanish Sojourn and a New Source for the Antwerp Raising of the Cross," in: Munuscula Amicorum. Contributions on Rubens and His Colleagues in Honour of Hans Vlieghe, ed. by Katlijne Van der Stighelen, Turnhout, 2006.
Cynthia, who received her BA from Oberlin and her MA and PhD from the University of Chicago (1978) and who taught for several years at Rutgers, was a professor in the Department of Art History at Temple University when she retired in 2004. Her fields of study embraced both painting and sculpture in both Flanders and The Netherlands. Cynthia was a scholar of rare breadth. At the same time, her work was solidly founded upon archival evidence and a meticulous examination of a vast array of sources, which earned her widespread recognition and a host of awards. The latter included the University of Chicago Baroque Studies Prize, numerous research fellowships from Temple University and Rutgers, as well as a grant from the American Council of Learned Societies and a Belgian American Educational Foundation Advanced Fellowship.
Cynthia is perhaps most well known for her exemplary study on the genesis of Rubens's Raising of the Cross ("Before The Raising of the Cross: The Origins of Rubens's Earliest Antwerp Altarpieces," The Art Bulletin,1999), which provides real insight into Rubens's process of invention, while contributing significantly to our understanding of Antwerp's religious climate and the physical environment for which the work was created. That she was unable to complete her book-length study on the Raising of the Cross constitutes a serious loss to the field. As was revealed in her numerous conference papers on the painting and on St. Walburgis, the church for which it was created, the book promised to be a fascinating examination of the altarpiece in light of a range of meditational and liturgical practices as well as in the context of its location within St. Walburgis, a church, whose construction, she convincingly argued, evoked sacred sites in Rome and Jerusalem. Her hypothesis that the church was the site of virtual pilgrimages focused on the choir, which represented Calvary, was effectively and inventively supported by her exploration of the rich history of the Burcht, St. Walburgis's parish.
Along with her book Flemish Baroque Commemorative Monuments 1566-1700, which established her as a leading authority on Flemish sculpture of the period, Cynthia produced numerous illuminating and impeccably researched articles (her footnotes are invariably mines of valuable information, ideas, and sources) on Counter-Reformation painting and sculpture in the Southern Netherlands. Her scholarship, however, is much more wide-ranging, encompassing studies on seventeenth-century Dutch painting and the role of women in the arts in the early modern era. Examples of her publications in these areas are her insightful book Gerrit Adriaensz. Berckheyde (1638-1698): Haarlem Cityscape Painter (Doornspijk, 1991) and her contributions to a collection of papers delivered at a symposium that she organized at Temple University. The resulting book, Women and Art in Early Modern Europe: Patrons, Collectors and Connoisseurs (Penn State 1997), which she edited, earned an honorable mention from the Society for the Study of Early Modern Women for books published in that year. Among Cynthia's articles, one of the most fascinating is her compelling study of the monuments of naval heroes commissioned by the States General in the Dutch Republic to foster as sense of patria and to inculcate patriotic virtues, a study that also examines the evolution of the church tomb into the secular memorial ("Hendrick de Keyser's Heemskerk monument: the origins of the cult and iconography of Dutch naval heroes," Simiolus, 1992). Here again we can only regret that she was not able to complete the still larger project she had envisioned on the subject of state-sponsored sculpture dealing with national identity.
In addition to being an exemplary scholar, Cynthia was an extremely helpful and generous colleague. She shared her insights and her voluminous bibliographies freely and regularly offered constructive criticism in discussions following papers at the many national and international conferences she attended. She was particularly helpful to me when I began doing research on Rubens. Cynthia not only helped in very practical ways (providing me with a list of research facilities in Antwerp and Brussels along with telephone numbers, addresses and names of people to contact) but read several drafts of my first article with a critical eye and offered numerous helpful suggestions. I learned a great deal from our conversations, which I thoroughly enjoyed, as well as from her publications, and I am sure our colleagues and her students did the same. Cynthia was an impressive scholar, a great colleague, and dear friend; she will be much missed on all counts.
Barbara Haeger
Ohio State University