Obituary: David Ross Smith (1946-2016)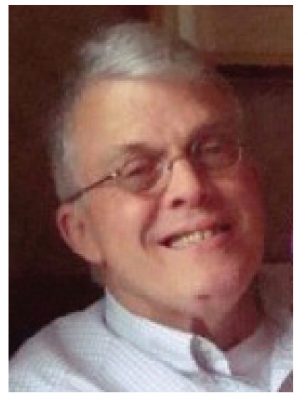 Ross Smith, professor emeritus of art history at the University of New Hampshire, passed away at the age of 70 at his home in Bangor, Maine, on July 30, 2016. A noted scholar of Northern Renaissance and Baroque art, David received his M.A. from Columbia University in 1971, and both his M.Phil. and Ph.D. from the same institution in 1978. He taught his main fields of expertise, as well as courses in Rococo and Greek and Roman art with fervor at UNH from 1979 until his retirement in 2015 after 36 years of service. Early in his career, he taught at Bates College.
David received his bachelor's degree from Washington University in Saint Louis, where his father, Norris Kelly Smith, was himself a professor of art history. Ever a strong presence, Norris Smith spurred in David a powerful work ethic and drive. The result can be seen in David's copious scholarly output, comprising journal articles, exhibition essays, catalogue entries, book chapters, and books.
Although he viewed humanism as a continuous thread that connected the Western tradition across the millennia, David was acutely sensitive to social change that occurred over time, particularly during the early modern period. His wide-ranging intellectual curiosity led him to read across disciplines, among them literary criticism, anthropology, history and beyond, evidenced in his probing scholarship. He often remarked that such catholic interests were what was needed in traditional Dutch art historical scholarship. In the classroom and in conversation, he often talked about his intended magnum opus, "Privacy and Civilization," recently completed, and in the process of being published. It promises to be an important contribution to the fi eld. His 1982 book, Masks of Wedlock: Seventeenth-Century Dutch Marriage Portraiture (UMI Research Press), a revision of his dissertation, remains a touchstone in Golden Age Dutch portraiture studies. More recently, his edited volume Parody and Festivity in Early Modern Art: Essays on Comedy as Social Vision (Ashgate, 2012; reviewed in this journal April 2014) explored his deep-rooted interest in comedy as a form of socially redeeming laughter that is rooted in community. Carnival was in his blood. He was born on Twelfth Night, as he liked to point out, and was known to delight in celebrating the festival with students. His glee at these events was absolutely infectious.
Unceasingly generous with his time, his knowledge and his library, David was also liberal with his criticism. His unwavering push for colleagues and students to be better, stronger, more, at times could wear thin but, as David liked to note, his demanding nature was in keeping with his deeply ingrained protestant (Presbyterian) morality. This quirky, and somewhat anti-modern, contrary streak meant he still manually typed – on a typewriter! – his letters and notes as recently as 1997. He believed (and 'preached') that hard work and suffering kept you honest and earned you merit. No doubt this personality trait kept him climbing mountains, especially New Hampshire's 4,000-footers, and hiking with him was a special, delightful pastime.
Those lucky enough to have studied with David (or, 'DRS' as he signed everything) will never forget him sitting at the front of the classroom, yard-long wooden pointer in hand, delivering riveting lectures, sans notes – eyes routinely closed – channeling his muse and sharing art history wisdom for hours. This was punctuated at times by his strolling in front of the screen, whacking at images for effect. The classroom sign behind reading: "Do not touch the screen with anything" just made this more comically endearing. Then there was the sign on his office door, "If it ain't Baroque, don't fi x it!", together with his collection of cut-out New Yorker cartoons, yellowed with age. More than one of us became art historians because of David's love of teaching and entertaining audiences. He will be deeply missed.
Kimberlee A. Cloutier-Blazzard
Simmons College, Boston