Obituary: Frans Baudouin (1920 – 2005)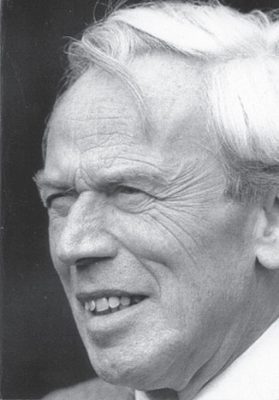 Frans Baudouin died on New Year's Day, shortly before his eighty-fifth birthday. A student of both history and art history, he graduated from the University of Leuven during the Second World War. Shortly after the liberation of Belgium, Baudouin became a 'Belgian Civilian Officer' attached to the American Army's 'Monuments and Fine Arts Division' and assigned the task of recovering art treasures from Belgian churches that had been taken to Southern Germany and Austria by the occupying forces. His career in art history really began with his appointment as assistant curator in the paintings department of the Rijksmuseum, Amsterdam. This position offered him an ideal opportunity to both refine his connoisseurship and to meet numerous senior and junior colleagues from all over Europe and the United States. Some of Baudouin's oldest associations were forged during that period, especially his lifelong friendship with Ludwig Burchard and Roger-A. d'Hulst.
In Amsterdam, Baudouin also had the opportunity to mould his curatorial qualities and this did not go unnoticed in his hometown of Antwerp, where in the early fifties the entire museum landscape was being reshaped and restructured. Thus in 1950 Baudouin became deputy keeper of the Rubens House, and in 1952 he was appointed director of the "Kunsthistorische Musea," a newly formed 'cluster' of museums with the recently restored Rubens House as its centre. And it became the young art historian's first and most important task to fittingly furnish this house. It is among Baudouin's greatest achievements that he succeeded in bringing together a small but exquisite constcaemer that includes some works by Rubens himself as well as by his contemporaries; all in all it gives a good impression of the scope of the artist's own collection and the environment in which he lived and worked.
As a scholar Baudouin had started his PhD research on the eighteenth-century Antwerp architect Jan Pieter van Baurscheit the Younger. He had to abandon this thesis for practical reasons, but was able to use his vast documentation to complete a monograph which was published some fifty years later ('Jan Pieter van Baurscheit the Younger [1699-1768]', Lira Elegans. Jaarboek Liers Genootschap voor Geschiedenis, IV, 1994 [1995], 382 pp.). And it was due to his familiarity with architectural history that he became aware of Rubens's importance for the architecture of his time. This specific aspect became the main focus of Baudouin's research, as witnessed by a few thorough and innovative studies of the Jesuit Church in Antwerp and, most importantly, by his involvement in what was to become his magnum opus, the volume of the Corpus Rubenianum devoted to Rubens's role in the field of architecture and sculpture. His manuscript on Rubens's involvement with the architecture of his own house and with that of the Jesuit Church was largely finished at the time of his death and is being edited for publication.*
The oeuvre of Dieric Bouts was another of Baudouin's early research topics, and he collaborated on the important Bouts exhibition of 1957-58 in Brussels and Delft. As a sequel to this particular involvement he published a number of articles on the iconography of Bouts's devotional paintings. His familiarity with religious iconography in medieval Netherlandish art proved very fruitful for his later publications on CounterReformation iconography in Flanders, including his authoritative study of 1989 on the function and the meaning of devotional painting in seventeenth-century Antwerp, which also included important paragraphs on Rubens's role.
As a museum director Baudouin soon made clear that he intended to give his museum management a sound scholarly underpinning. This intention may now seem as forcing an open door but it was certainly not the general practice in mid-1950s Belgium. With limited funds he set up a library devoted to Rubens, his contemporaries and precursors, as well as a small photographic collection. Baudouin could not have foreseen that this enterprise would form the nucleus of the future Rubenianum. Even before restoration of the Rubens House had started, the need to establish a 'Rubenianum' as a specific research institute had been recognized. Ludwig Burchard, without doubt the greatest Rubens scholar of his age, informed Baudouin of his wish to bequeath his vast Rubens archive to Antwerp on condition that suitable accommodation could be found. He further expected the city to oversee the publication of his long-awaited multi-volume catalogue raisonné of Rubens's entire oeuvre, a task on which Burchard had been working since the 1920s. This prompted Frans Baudouin and Roger d'Hulst to found in 1959 the Nationaal Centrum voor de Plastische Kunsten in de 16de en 17de eeuw, recently renamed the Centrum voor de Vlaamse kunst van de 16de en 17de eeuw. From the outset, the main task of this institution has been the editing and publication of the Corpus Rubenianum Ludwig Burchard.
In the 1970s, anthologies of Baudouin's many articles on Rubens and his times were published in two lavishly illustrated books. A new anthology containing a selection of his more recent articles on Rubens as well as a complete bibliography has just been published. It was meant to be presented by his Rubenianum colleagues as a Festschrift for Baudouin's 85th birthday. Fate decided otherwise and thus this book became a Liber Memorialis** for a learned scholar, a brilliant curator, a cultivated, inspiring and very gentle and kind colleague and mentor.
Hans Vlieghe
* The Corpus Rubenianum Ludwig Burchard volume on architecture is divided into three parts: the Rubenshuis; the Jesuit Church; the "Rest". The volume on sculpture (original together with architecture) will be written by another author.
** Frans Baudouin, Rubens in Context. Selected Studies. Liber Memorialis, Centrum voor de Vlaamse Kunst van de 16e en de 17e eeuw / BAI, Antwerp 2005, pp. 224, ISBN 9076704988.