Obituary: Seymour Slive (1920 – June 14, 2014)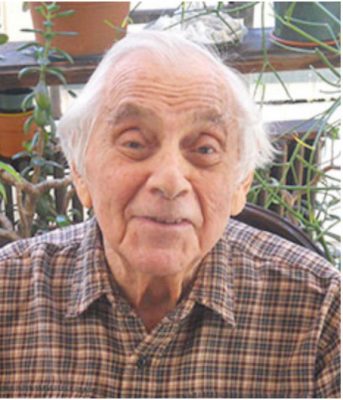 Seymour Slive, an honorary member of HNA, died on June 14th at his home in Cambridge, Massachusetts. He was 93 years old. Two weeks before his death, he left his hospital bed to accept an honorary Doctor of Arts from Harvard University, where he taught from 1954 to 1991 and served as director of the Fogg Art Museum from 1975 to 1982. While directing the Fogg, Slive raised the funds for the construction of the Arthur M. Sackler Museum, opened in 1985, which housed Harvard's collections of Ancient, Asian, and Islamic and Later Indian art as well as the offices of the faculty of the History of Art and Architecture. Construction of the Sackler Museum gave Harvard its first climate-controlled gallery for temporary shows and alleviated a critical shortage of exhibition, storage, and office space in the Fogg building. A master of multi-tasking, during his tenure as director Slive also organized, and wrote the catalogue for, the retrospective "Jacob van Ruisdael," which opened in Cambridge in January, 1982, after its debut at the Mauritshuis. It was the most popular show ever presented at the Fogg Museum.
Slive was the first art historian trained in the United States who specialized in seventeentπh-century Dutch art. He received his undergraduate and graduate degrees from the University of Chicago, where he studied with the scholar of Italian sculpture Ulrich Middeldorf. His dissertation, written long before anyone put together the words "reception" and "history," examined Rembrandt's critical reputation from his lifetime through the early eighteenth century. It was published in 1953 as Rembrandt and His Critics, 1630-1730. Slive remained engaged with Rembrandt for the rest of his life. One of his last publications, a study of Rembrandt's drawings organized by subject, as they were classified in the 1656 inventory of the artist's possessions, appeared in 2009.
Never one to shy away from studying the major figures in the field, in addition to pursuing his interest in Rembrandt Slive was the leading authority on Frans Hals and Jacob van Ruisdael. As early as 1962 he wrote the catalogue entries for a Hals exhibition in Haarlem. His two-volume monograph appeared in 1970, followed in 1974 by a third, comprising a catalogue raisonné of Hals's paintings. In 1989-90, a comprehensive international loan exhibition of paintings by Hals traveled from the Frans Halsmuseum to the Royal Academy and the National Gallery of Art. Although he stepped down from teaching at the age of seventy, one would hardly characterize Slive's last twenty-three years as retirement. Dutch Painting 1600-1800 in the Pelican History of Art series came out in 1995. It is an expanded and updated edition of the section on painting in Dutch Art and Architecture 1600-1800, which he published, co-authored with Jakob Rosenberg, in the same series in 1966. His magisterial catalogue raisonné of the oeuvre of Jacob van Ruisdael, with meticulously documented entries on some 850 paintings, drawings, and prints, followed in 2001. His final exhibition, "Jacob van Ruisdael: Master of Landscape," was shown at the Los Angeles County Museum of Art, the Philadelphia Museum of Art, and the Royal Academy in 2005-06. Slive was over ninety when the J. Paul Getty Museum published his short study of watermills and windmills in Ruisdael's work. A month before he died he finished reading the proofs of a revised edition of the Hals monograph, which will come out later this year.
A uniquely gifted communicator, Slive insisted on presenting scholarly material in an engaging, fast-paced, and accessible style, which enlivens his scrupulously detailed catalogue entries as well as texts, such as that of the Pelican survey book, intended for a broader audience. He was a charismatic lecturer, whose fifty-minute discourses on many periods in art history, delivered in a booming voice and with perfect thespian timing, impressed generations of Harvard undergraduates. I once overheard the actor John Lithgow tell Seymour that one such performance, which he recalled in vivid detail even though it had taken place decades earlier, was the most dramatic lecture he attended as a student at Harvard College. Seymour had no idea who he was, and when Lithgow modestly disclosed that he was an actor, Seymour quipped: "I've been a ham all my life." Like his prose, his histrionics in the lecture hall appeared spontaneous and effortless, but they fl owed from his profound learning and lengthy preparation as well as a boundless enthusiasm for his subject. In short, he worked hard to make his knowledge and research more easily accessible to students and scholars.
Harvard President Drew Faust read the following citation at the University's 2014 Commencement as she conferred Slive's honorary degree: "A living portrait of ebullient erudition and humane inspiration, he has masterfully illumined the works of Dutch masters, his own career a rare work of art."
William W. Robinson
Fogg Art Museum
Harvard University Art Museums