The Winter 2022 issue (vol. 14.1) of the refereed, open-access Journal of Historians of Netherlandish Art (jhna.org) is published.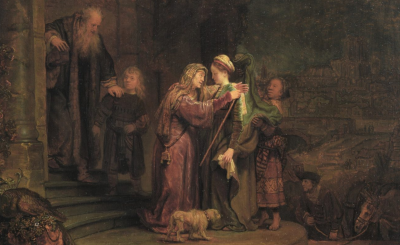 Table of Contents
J. Vanessa Lyon, Caroline Fowler, Revision and Reckoning: The Legacies of Slavery in Histories of Northern Art (JHNA Perspectives 1)
Bernhard Ridderbos, Choices and Intentions in the Mérode Altarpiece
Shelley Perlove, Rembrandt's The Visitation (1640): The African Woman at the Dawn of Christianity and Colonialism
Yao-Fen You, Tamalia Alisjahbana, Karina H. Corrigan, Femke Diercks, A Curatorial Roundtable Revisiting Asia in Amsterdam: The Culture of Luxury in the Golden Age (JHNA Conversations 2)
JHNA publishes peer-reviewed original scholarship, across a range of methodological approaches, on Dutch, Flemish, German, and Franco-Flemish art and material culture dating from the medieval period through the eighteenth century. We also publish state of research and critical essays, as well as English translations of significant articles originally published in other languages.   JHNA welcomes the submission of manuscripts from scholars at every career stage. We also encourage proposals for state-of-research and critical essays. See our Submissions guidelines.
H. Perry Chapman, University of Delaware, Editor in Chief
Jacquelyn N. Coutré, Art Institute of Chicago, Associate Editor
Dagmar Eichberger, Universität Heidelberg, Associate Editor
Bret Rothstein, Indiana University, Associate Editor
Alison M. Kettering, Carleton College, Past Editor in Chief
Correspondence about submissions can be sent to editor@jhna.org.