August 23 2016 to August 23 2018
For the coming two years the Rijksmuseum's Gallery of Honour is hosting The Last Judgement (1526-27), the sixteenth-century work of genius by Lucas van Leyden.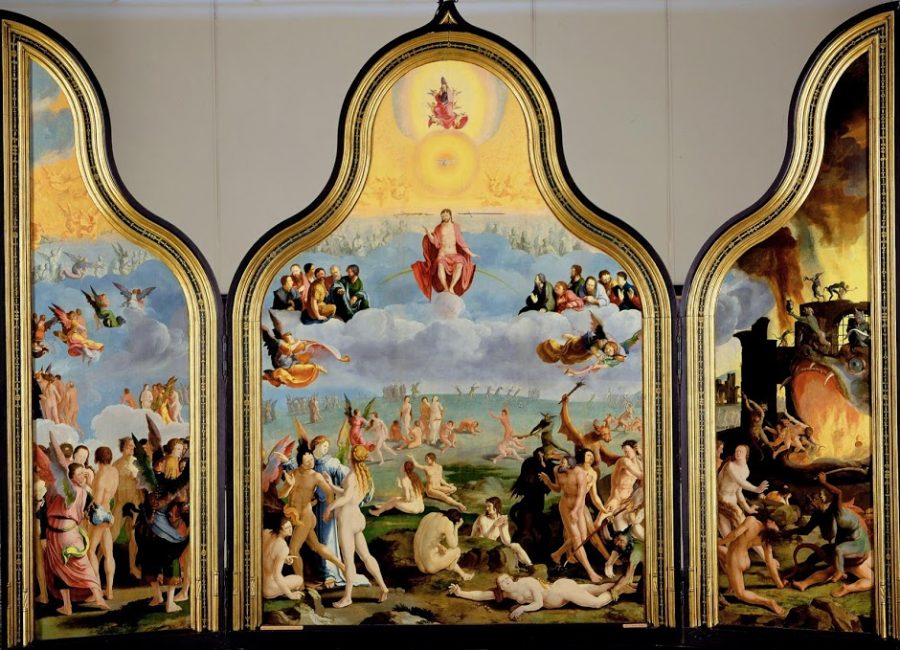 Over the last 450 years the altarpiece has left Leiden for brief periods only twice, which makes its temporary relocation to Amsterdam a historic event. The triptych is without doubt the jewel in the crown of Museum De Lakenhal in Leiden, which is scheduled to close its doors this autumn for a large-scale renovation and extension project. The Last Judgement is on show in the Rijksmuseum's Gallery of Honour from 23 August.
'The Last Judgement by Lucas van Leyden is the most important surviving altarpiece in the Netherlands,' says Taco Dibbits, Rijksmuseum General Director. We are therefore very honoured to be able to show this masterpiece from Museum De Lakenhal in the Gallery of Honour for the next two years.'
'This is a splendid way to give The Last Judgement the international fame it deserves in the Gallery of Honour,' adds Meta Knol, Museum De Lakenhal Director. 'When our museum reopens, the painting will be back in its usual place in the permanent collection of the rejuvenated Museum De Lakenhal.'
For more information, see https://www.rijksmuseum.nl/en/lucas-van-leyden