Obituary: Egbert Haverkamp-Begemann (1923-2017)
Egbert Haverkamp-Begemann's family shared the news of his passing on August 5, 2017.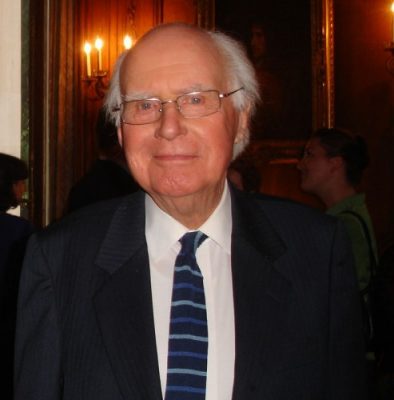 Egbert touched generations of scholars and collectors of Dutch and Flemish art through his comprehensive knowledge, superior eye, and generous mentorship. His love of objects—in the context of the museum, private collection, or auction house—was one of the defining features of his practice of art history. His early years in art history were shaped by I.Q. van Regteren Altena in Amsterdam and writing his doctoral thesis under J.G. van Gelder in Utrecht (degree conferred in 1958). He worked at the Museum Boijmans Van Beuningen before coming to the United States in 1959 to take brief positions at the Institute for Advanced Study at Princeton and at Harvard University. At Yale University from 1960 to 1974 he was Curator of Drawings and Prints in the Art Gallery, and then department chair for his final four years. In 1978 his long tenure began at the Institute of Fine Arts, New York University.  He was John Langeloth Loeb Professor in the History of Art, and continued as an emeritus professor until his passing at the age of 94. He was a Guggenheim Fellow, Curator of Dutch and Flemish Paintings at the Metropolitan Museum of Art, coordinating scholar of the Robert Lehman Collection at the Metropolitan from 1980 to 2014, and an Honorary Fellow of the Pierpont Morgan Library in New York, where he served as Acting Head of the Department of Prints and Drawings from 2001-2004.
Egbert's publications include books on Willem Buytewech (1959), Hercules Segers (1968 and 1973), Peter Paul Rubens's Achilles Series for the Corpus Rubenianum Ludwig Burchard (1975), Rembrandt's Nightwatch (1978), and Rembrandt's Holy Family in St. Petersburg (Gerson Lectures, 1995), as well as numerous contributions to catalogs of museum and private collections and exhibitions, and dozens of articles, many focussed on drawings and prints.  His studies were largely monographic and object-based, with keen insights and precise descriptive language about physical characteristics, style, iconographic traditions, and the social worlds of artists, at least insofar as it impacted the manner or quality of their production. In their emphasis on visual analysis and iconology, many of his studies have held a lasting importance.  The 2016-2017 exhibition on Segers in Amsterdam and New York brought to the study of his complicated processes new scientific analysis and comparative possibilities, but in the end, it largely confirmed rather than overturned Begemann's observations made half a century earlier.  His study of the Nightwatch, while deftly describing the complicated structure and frames of visual reference in the work, also benefitted from the collaborative input of the archivist S.A.C. Dudok van Heel, to round out the social relationship of the artist to those depicted in the work. It laid a foundation for many subsequent examinations of Rembrandt that stressed both his work and his social realm. His breadth of understanding in the field made him a leader at conferences and symposia, where he was often asked to be a respondent or to provide overarching commentary on the state of research in various areas.
Although best known for his contributions to the history of Dutch art, Egbert also produced important work in the field of Flemish painting and drawings.  In fact, the catalog of the exhibition, Olieverfschetsen van Rubens, held at what was then the Museum Boymans in 1953, marked his first major publication.  At the exhibition's center stood a group of oil sketches painted by Rubens for the tapestry series depicting The Life of Achilles. Egbert later expanded his research on the topic into the volume of the Corpus Rubenianum Ludwig Burchard devoted to the Achilles series (1975).  His deep knowledge of Rubens enabled Egbert to bridge the separation between Dutch and Flemish art.  It led him as well to a lifelong collaboration with colleagues and students active in the field of Flemish art.  Egbert's gifts for diplomacy and warm inclusion of people with diverse interests brought into closer contact the two national traditions so often studied apart.
Even more than his productivity as a scholar, Egbert's legacy on the study of Dutch and Flemish art is the dozens of students he taught who hold positions in academia, museums, private dealerships, and conducting independent research. Beyond his formal students, anyone who spent time with him before works of art would profess to his influence. He emphasized object-based study, but also influenced generations who approached a holistic understanding of artist's lives and decision-making processes. His personal library was comprehensive, and generously shared with students. He placed countless notes on slips of paper in his books, with brief commentary, cross-references, and anecdotal information about the authors. With regard to attribution questions, to take Rembrandt as a particular example, he stressed that "One should not ask 'Why isn't it by Rembrandt?' but rather 'Why is it by Rembrandt?'  That is the much harder question to answer."
Shaped by direct experience and the aftermath of World War II, Egbert emphasized international aspects of Dutch art rather than a nationalistic view.  Recent years have brought more nuance to earlier debates on this topic, particularly with respect to the role and ambitions of the Dutch court, and the nature and impact of international (and more recently global) trade on the economy and fortunes of the Republic.  These were not substantial areas of Begemann's direct research, though he sponsored thesis studies in related directions.  Egbert served as an example and guide for so many scholars traversing the Atlantic, maintaining the idea that direct contact with works of art is vital, and that the exchange of ideas through personal interactions is even more important than what is written in scholarly publications. He will be remembered fondly for his charitable spirit and elegant ease with colleagues.
Egbert was honored with a Festschrift in 1983, edited by Anne-Marie Logan; a dedicated volume of Master Drawings in 1998; and most recently a special issue of JHNA in 2013.  This issue, edited by Jacquelyn N. Coutré, Stephanie Dickey, and Nadine Orenstein, includes a dedication that reflects on his contributions to scholarship and mentoring, a conversation between Egbert and Eijk van Otterloo, and a bibliography of publications, in addition to seventeen articles by former students (both formally and informally). A reunion of several generations of his students was held at the gallery of Otto Naumann to celebrate the launch of the issue.  He was an honorary member and tremendous supporter of the HNA over the years.
Remembrances for the family are being received at ehbegemann@gmail.com, and members of HNA are welcome to discuss his contributions and impact on our field on our message board.  The IFA plans a memorial event in the Fall.
Update: On October 11, 2017, the Museum of Fine Arts, Boston, announced that the Egbert Haverkamp Begemann library is part of a major gift given to the museum by Rose-Marie and Eijk van Otterloo.  Together with a gift by Susan and Matthew Weatherbie, the museum will form a Center for Netherlandish Art. For further details click here.
–Paul Crenshaw, Providence College, with contributions from Jeffrey Muller, Brown University; Nadine Orenstein, Metropolitan Museum of Art; and Joaneath Spicer, Walters Art Museum.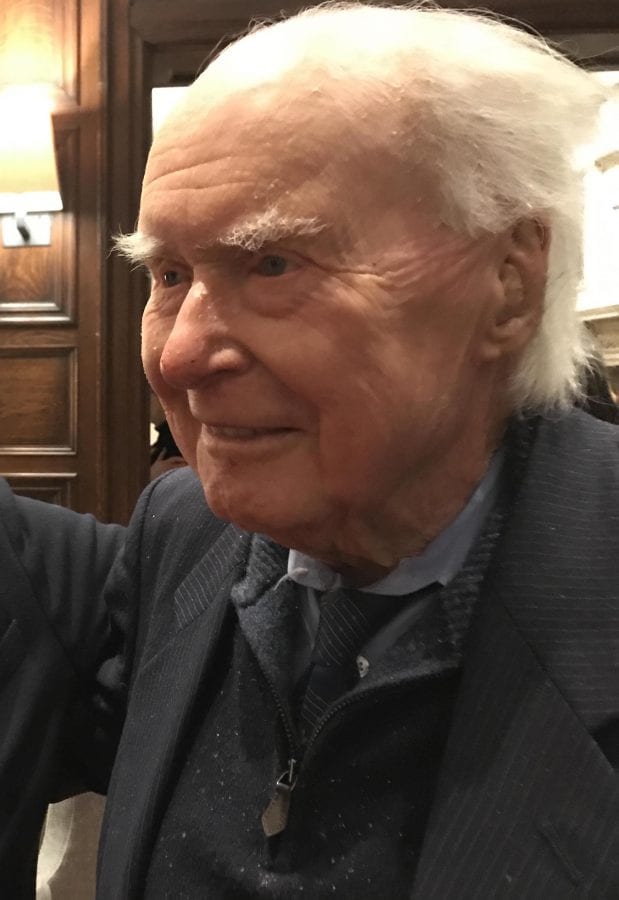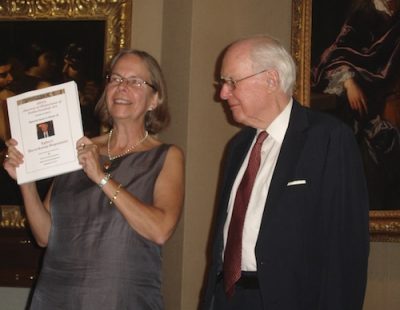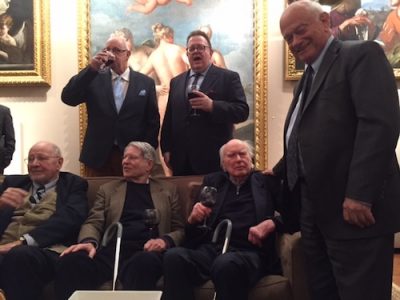 Update 2: On October 29, 2017, a memorial service was held to celebrate the life and career of Egbert Haverkamp-Begemann at the Institute of Fine Arts, New York University.  A large gathering of family, friends, colleagues and former students attended the event.  A selection of photographs will follow soon.